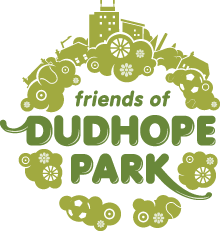 Welcome to the Friends of Dudhope Park website! The Friends of Dudhope Park is a constituted group whose aims and objectives are to work in partnership with local residents, the Local Authority and others:-
a. To promote the preservation, maintenance and improvement of Dudhope Park.
b. To promote the conservation of the natural plant, animal and bird life in the park.
c. To develop recreational facilities and open space for the benefit of the public.
d. To develop a programme of activities, promoting the benefits to the public in terms of health and wellbeing.